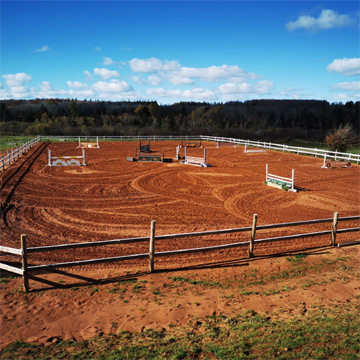 Horseback Riding Programs
Welcome to the wonderful world of horseback riding - a unique sport which combines exercise, the outdoors and a love of horses.

At Storybook Stables, we emphasize correct basics to create a strong foundation, along with a classical approach to understanding the horse and riding with harmony. Whether you are just starting out or are a serious athlete in pursuit of top level equestrian goals, we have a program to meet your needs.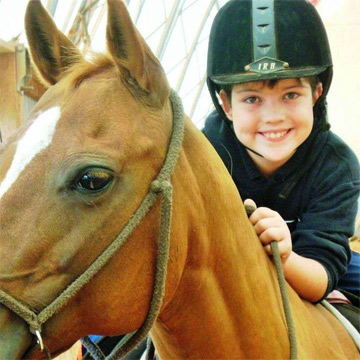 Riding School Program
Our Riding School Program emphasizes a strong foundation to ensure the best pathway for skill development, confidence and progress! Safety, fun and a sense of personal accomplishment are key elements of our system. We feature a large, bright indoor arena with state of the art fibre footing and viewing area (for year-round riding), a 120' x 220' outdoor sand ring, grass ring/cross country field and walking trails.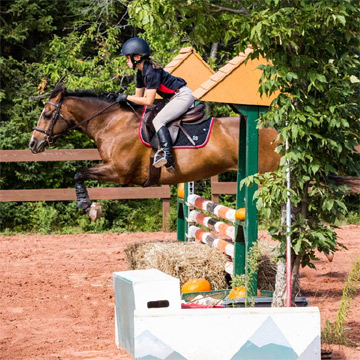 Competitive Rider Program
Storybook Stables attends an average of 6 -10 horse shows per year - from local training shows to Regional Gold and National 'A' competitions. For riders who aspire to compete, Storybook offers the Competitive Rider Program. Riders take a minimum of two lessons/week and must own or lease a horse/pony.

The higher the level of competition, the higher the level of commitment to training/practice. These requirements reflect the minimum level of commitment and training needed to become a confident, capable, competitive rider.