HORSE-POWERED HAPPINESS Holiday Camp!
Three days
Ages 5 and up!
We are bringing our 'Horse-Powered Happiness' program to our Holiday Camp!
HPH is an exciting, hands-on, horse program we've designed to build resiliency skills by introducing participants to tools they can use to cope during hard times and thrive in times of change.
Themes may include: confidence; mindfulness; vulnerability and connection; emotional regulation; coping skills; problem solving; and goal setting.
Each day will include fun, equine-assisted activities intertwined with games, crafts, and of course meeting and caring for some of the animals at the farm!
Camp runs from 8 a.m. to 4 p.m. each day (with late pick up to 5 p.m. at no extra charge). Please send along lunches/snacks and dress for daily outdoor adventures.
Cost for three days is $130 (+HST = $149.50); single days (if space allows) are $50 (+ HST = $57.50). Registration/payment is required at time of booking to hold your spot(s). E-transfers can be sent to storybookstables1@hotmail.com. Registration is online at https://www.storybookadventures.ca/othercamps.php. Deadline to register is December 7.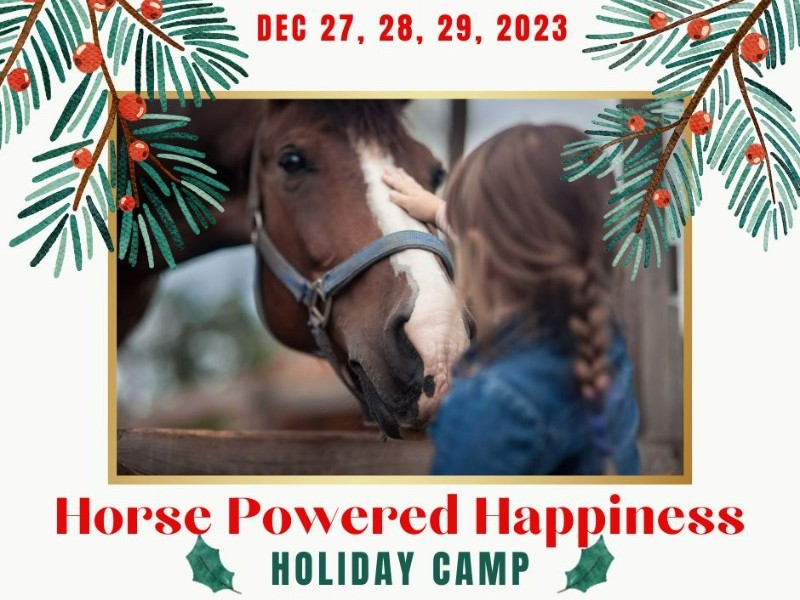 Dates
December 27, 2023 - December 29, 2023: (10 spots still available)
Camp Pricing
Three days $130.00 + HST = $149.50
One Day (please note which day on your registration) $50.00 + HST = $57.50
Two days (please note which days on your registration) $100.00 + HST = $115.00

Also Note: Full camp payment is due by December 7, 2023
(payment plans available)